Supply Chain Management
Starting point
The supply chain of companies is becoming increasingly complex. Companies need to respond to these challenges with modern processes and lean organisation structures. swot+ is a method to reach this.
SOLTAR Expertise swot+ assesses the organisation and the order fulfilment process of the company. In the case of gaps with respect to market standards (clients, suppliers), we develop measures to unlock cashflow and operating margin potential. We also address the expectations of supply chain partners and functions. Within Module 1, a 1-day WORKSHOP, we systematically develop and prioritise strengths and improvement potential. swot+ analyses in Module 2 TRANSPARENCY the processes, key data and weaknesses between the involved functions and parties along the entire supply chain. swot+ defines supply chain STRATEGIES & GOALS (Module 3) that support the company's value. By a 1-day workshop, the transparency phase and the strategy definition, gaps are systematically evaluated and are adressed by an implementation plan. SOLTAR can support the sustainable implementation of process optimisations.
Your benefits of swot+
Introduction to Supply Chain Management
Strengths, weaknesses, opportunities, threats (SWOT) of the Supply Chain
Structured evaluation of improvement potential and its quantification
Estimation of potential supply chain performance (costs, cycle time, inventories)
Defined supply chain strategy (e.g. service leader) and objectives (e.g. delivery time, inventories)
Defined core processes (e.g. forecasting, order processing)
Defined company specific key performance indicators (e.g. on-time delivery)
Scenarios for a supply chain organisation
Implementation plan with responsibilities, timeline & resources.
Excerpt from references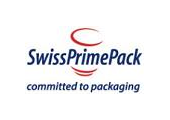 "SOLTAR offered us much support in a most professional manner, from performing an analysis to identifying improvement potential along the supply chain to implementing a new supply chain organization. Today we are putting the results into practice and have already recorded our first successes."
CEO, Swiss PrimePack AG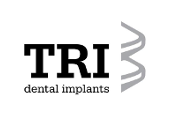 "SOLTAR gave TRI a professional support developing a Supply Chain Concept. Quick and pragmatic could SOLTAR identify the main Supply Chain issues und brought those to the right level of details."
CEO,TRI Dental Implants
"SOLTAR AG accompanied various optimization initiatives at Gissler und Pass in a very professional manner. Initiatives such as inventory management, the implementation of new order processes as well as the introduction of a PPS-System. The applied measures help to achieve significant improvements. We can very much recommend SOLTAR AG."
CEO, Gissler und Pass GmbH