Working Capital Management
Starting point
Working Capital Management (WCM) is a corner store of sustainable value management. WCM adresses the three main parts of the working capital in a company: accounts receivable, inventories and accounts payable. Inventory defines the capability to deliver products and services but it as well is a source of liquidity. In an industrial company, inventories usually account for approximately 15% of the sales. To discharge liquidity and to improve the ability to deliver, a professional inventory management is required. dispo+ is the method to optimise these trade-offs.
SOLTAR Expertise dispo+
dispo+ optimizes the inventories and the capability to delivery at the same time. dispo+ consists of three modules. In Module 1 TRANSPARENCY, inventory-, consumption- and master data are being analysed on selected levels of aggregation.
In Module 2 STRATEGY & GOALS, strategies (e.g. planning- and consumption control) and inventory objectives are being defined.
dispo+ provides in Module 3 ERP PARAMETER OPTIMISATION the possibility to calculate and update the planning master data and to simulate the sensitivity of the stockholding scenarios.
dispo+ contains a checklist of over 50 individual measures, which could be evaluated for every single company. SOLTAR can support the implementation of these measures.
Your benefits of dispo+
Estimate the potential of inventory reduction and the improvement of delivery performance
Transparency of inventories
Rating the master data quality
Alignment top-down objectives with industrial benchmarks und bottom-up objectives
Realistic cashflow planning
Inventory reduction of 10–30%
Update of the planning master data (e.g. safety-/reorder points)
Information technology solution and methods for the standardized master data support
Excerpt from references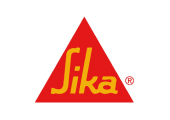 "SOLTAR's methods and simulation tools made an important contribution to both a significant reduction in inventory as well as to a more integrated inventory management in our company."
Head Logistics, Sika Supply Center, Sika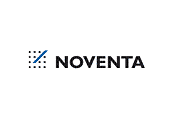 "SOLTAR's professional methods and pleasant cooperation contributed to a successful inventory management at Noventa."
Managing Director, Noventa AG
"Along with SOLTAR's methods and approaches we were able to achieve a significant and substantial improvement in our inventory management. the cooperation was very efficient, pragmatic and it managed to address the essential optimization levers, backed by concrete facts and figures."
CFO, SwissOptic AG und and Head Operations