INVENTORY-INTELLIGENCE-
AS-A-SERVICE

"SOLTAR AG has accompanied our initiative to increase the availability of spare parts by means of improved disposition processes in purchasing very professionally and with a high level of professional and social competence for the entire Swiss market. The goals and milestones set were all achieved. We can therefore wholeheartedly recommend SOLTAR AG."
Head of Supply Chain, Schindler Schweiz AG
"SOLTAR's methods and simulation tools have made an important contribution to significant inventory reduction and holistic inventory management."
Head Logistics, Sika Supply Center, Sika Konzern
"The SOLTAR AG team has supported us very professionally with their know-how in the implementation of the disposition in the spare parts business. The ability to deliver was increased significantly. All milestones and the specified inventory targets were achieved to our absolute satisfaction."
Director Global After Sales, Ammann Schweiz AG
"SOLTAR AG supported us in the project inventory management with a high degree of professionalism. We are very satisfied with the transparency, target definition and implementation we gained. After a short time, we were able to implement many measures and quickly achieve clearly measurable success."
Managing Director, Provertha Connectors, Cables & Solutions GmbH
"With its professional methods and pleasant cooperation, SOLTAR AG has made a significant contribution to successful inventory management at Noventa AG."
Managing Director, Noventa AG
"With the methods and approach of SOLTAR AG we were able to achieve significant and sustainable improvements in inventory management. The cooperation was very efficient, pragmatic and addressed the essential optimization levers with concrete facts."
CFO and Head of Operations, SwissOptic AG

Transparency of data quality
Determination of actual and target performance (service level) and drivers (analytics)
Segmentation and classification of articles, customers and suppliers
Segment-specific simulated feasible targets for service level and inventory level
Partially automated data cleansing and completion according to company-specific business logic
Application of artificial intelligence (machine learning) for master data enrichment and prediction (availability)
Fully automatic data exchange
Visualization of key figures in an online dashboard
Online access to key performance indicators (KPI)
Continuous improvement with clear priorities
End-to-end view with performance benchmarking
Display of priorities for the Daily Business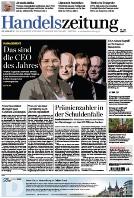 Stärkeres Zusammenwachsen ist nötig
Empty
Dr. Alwin Locker
Prof. Dr. Stephan Wagner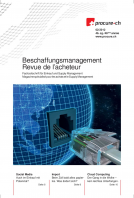 Vendor Managed Inventory (VMI)​ - Bestände reduzieren und Verfügbarkeit sichern
Dr. Alwin Locker
Björn Kreisel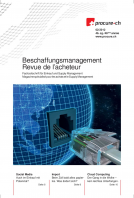 Bestandsfinanzierung in Supply Chains
Empty
Dr. Alwin Locker
Dr. Matthias Wandfluh